"Problematizing Behaviour Change" – 7. KLASICA Webinar was held by John Robinson on Nov 06
Conventional approaches to encouraging sustainability-oriented behaviour change focus on individual conscious choice, and are often based on a an information-deficit model that assumes that providing better information on the unsustainable consequences of behaviour will cause behaviour change. Decades of research in multiple fields has shown that this approach is not effective. Using some results from analysis of behaviour in the Centre for Interactive Research on Sustainability in Vancouver, this talk suggest that a social practice approach, recognizing the prevalence of unconscious and collective processes, may offer a more fruitful approach. I call this approach normalizing sustainability.
John Robinson is a Professor at the Munk School of Global Affairs, and the School of the Environment, at the University of Toronto; an Honorary Professor with the Institute for Resources, Environment & Sustainability at The University of British Columbia; and an Adjunct Professor with the Copenhagen Business School. At the University of Toronto, he is also Presidential Advisor on the Environment, Climate Change and Sustainability. Prof. Robinson's research focuses on the intersection of climate change mitigation, adaptation and sustainability; the use of visualization, modeling, and citizen engagement to explore sustainable futures; sustainable buildings and urban design; the role of the university in contributing to sustainability; creating partnerships for sustainability with non-academic partners; and, generally, the intersection of sustainability, social and technological change, behaviour change, and community engagement processes.
Some Literature References on Behaviour and Social Practice:
John Robinson Nov 22 2017
Brown, P. 2017. Narrative: An ontology, epistemology and methodology for pro-environmental psychology research, Energy Research and Social Science, 31, 215-222.
Bull R. & Janda, K. 2017. Beyond feedback: introducing the 'engagement gap' in organizational energy management, Building Research & Information, DOI: 10.1080/09613218.2017.1366748
Cialdini, R. B. 2003. Crafting normative messages to protect the environment, Current Directions in Psychological Science, 12(4), 105-109.
Coleman, S. 2016. Normalizing sustainability in a regenerative building: the social practice of being at CIRS. (Doctorate Dissertation), University of British Columbia, https://open.library.ubc.ca/cIRcle/collections/ubctheses/24/items/1.0319909.
Coleman, S., & Robinson, J. 2017. Introducing the qualitative performance gap: stories about a sustainable building, Building Research & Information, doi:10.1080/09613218.2017.1366138.
Gram-Hanssen, K. & Georg S. 2017. Energy performance gaps: promises, people, practices, Building Research & Information, DOI: 10.1080/09613218.2017.1356127
Gram-Hanssen, K. 2011. Understanding change and continuity in residential energy consumption, Journal of Consumer Culture, 11(1), 61-78.
Jackson, T. 2005. Motivating sustainable consumption, a review of evidence on consumer behaviour and behavioural change a report to the Sustainable Development Research Network, Centre for Environmental Strategy, University of Surrey, January.
Judson, E.P. and Maller, C. 2014. Housing renovations and energy efficiency: insights from homeowners' practices, Building Research & Information, 42(4), pp.501-511.
Kahan, D. M., Peters, E., Wittlin, M., Slovic, P., Ouellette, L. L., Braman, D., & Mandel, G. 2012. The polarizing impact of science literacy and numeracy on perceived climate change risks, Nature climate change, 2(10), 732-735.
Kollmuss, A. and Agyeman, J. 2002. Mind the gap: why do people act environmentally and what are the barriers to pro-environmental behavior?, Environmental Education Research, 8(3), 239-260.
Nolan, J., Schultz, P. W., Cialdini, R., Goldstein, N., & Griskevicius, V. 2008. Normative Social Influence Is Underdetected. Personality and Social Psychology Bulletin, 34(7), 913-923.
Owens, S. 2000. `Engaging the public': information and deliberation in environmental policy, Environment and Planning A, 32, pages 1141-1148
Owens, S. and Driffill, L. 2008. How to change attitudes and behaviours in the context of energy, Energy policy, 36(12), pp.4412-4418.
Schultz, P. W., Nolan, J. M., Cialdini, R. B., Goldstein, N. J., & Griskevicius, V. 2007. The constructive, destructive, and reconstructive power of social norms, Psychological Science, 18(5), 429-434.
Shove, E. 2010. Beyond the ABC: climate change policy and theories of social change, Environment and Planning A, 42, 1273-1285.
Sunstein, C. et al. 2016. "How People Update Beliefs about Climate Change: Good News and Bad News", Cornell Law Review, 102 (6).
Sweeney, J.C., Kresling, J., Webb, D., Soutar, G.N. and Mazzarol, T., 2013. Energy saving behaviours: Development of a practice-based model, Energy Policy, 61, pp.371-381.?
Wu, D.W.L., DiGiacomo, A. and Kingstone, A., 2013. A sustainable building promotes pro-environmental behavior: an observational study on food disposal, PLOS ONE, 8(1), e53856.
Wu, D., DiGiacomo, A., Lenkic, P., Wong, V., & Kingstone, A. 2016. Being in a "Green" Building Elicits "Greener" Recycling, but Not Necessarily "Better" Recycling, PLOS ONE, 11(1), e0145737.
"Institutional Support for Combining Multiple Knowledge Systems in Planning and Policy-making for Community Response and Resilience to Natural and Anthropogenic Hazards" – 6. Webinar was held by Dr. Jennifer Helgeson on Oct 10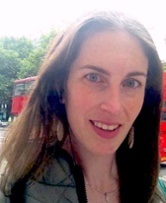 A given community may be considered as a system of systems (i.e., socio-economic networks and supporting physical infrastructure); if there is failure in one part, it is likely that the entire system will be disrupted. Planning and preparations for and response to natural, human-made and technological hazards often competes with other community priorities. Resilience planning challenges actors relevant to the decision-making process across knowledge systems relevant to the community which span the technical/scientific (e.g., transport networks, utilities), faith-based, NGO, local government, and media, among other sectors. The National Institute of Standards and Technology (NIST) has developed a six-step process that provides a practical and flexible approach to help community actors to jointly set priorities and allocate resources to manage risks facing the community. This process helps communities think through and plan for their social and economic needs, their hazard risks, and recovery of the built environment by encouraging co-production of knowledge and solutions throughout the resilience planning. This presentation overviews that 6-step process and illustrates the first three steps using a case study example in Colorado, USA. The NIST "Economic Decision Guide for Infrastructure Systems" (EDG) is also introduced, as its seven-step process helps the collaborative resilience planning team in a community decide among possible resilience planning alternatives, including market and non-market values. It also introduces the importance of including the co-benefits that accrue to the community as a product of planning for resilience, even when a disaster has not yet occurred.
Dr. Jennifer F. Helgeson is an economist in the Applied Economics Office of the Engineering Laboratory (EL) at the National Institute of Standards and Technology (NIST). She currently leads the office's work on the "Economics of Community Resilience Planning." In the past, Jennifer was a researcher at the Centre for International Climate and Environmental Research, Norway and the Organization for Economic Co-operation and Development, France. She took a full-time position in the AEO starting in Fall 2007.
Following the completion of her B.A. Degree in Economics at Brandeis University in 2005, Jennifer spent a year researching Environmental Economics issues on a Fulbright Grant to Norway. She earned her M.S. Degree in Environmental Change and Management with a focus on Environmental Economics at the University of Oxford, UK in 2007.  Jennifer studied for her PhD in Environmental & Developmental Economics at the London School of Economics (LSE) under a Grantham Institute for Climate Change Research scholarship and was also supported by NSF funding.
Jennifer is primarily interested in economic analyses that consider behavioral aspects and approaches to dealing with environmental issues.  She spends the majority of her time working on the AEO's Community Resilience project, looking at resilience to hazards in the built environment, with consideration for cost-effectiveness of community- scale mitigation and adaptation efforts.
Hearts and Minds or Culture and Context: Theorising Behavioural Change: 5. Webinar was held by Steve Rayner on July 27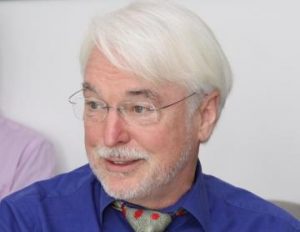 Collective behaviour change is often presented as a battle for hearts and minds of individuals. The discourses of "post-truth" and "fake news" appear to revive knowledge deficit theories and the idea that knowledge claims can be substantiated by reference to objective facts. Yet social media campaigns designed to convince individual sceptics of the facticity of claims (e.g., about climate science) meet with little success. The webinar will ask whether the dominant model of individual cognition is up to the task KLASICA has set itself and whether there are viable alternatives that could offer better traction.
Steve Rayner is James Martin Professor of Science and Civilization at Oxford University's School of Anthropology and Museum Ethnography and Director of the Institute for Science, Innovation and Society, where he also co-directs the Oxford Programme for the Future of Cities and the Oxford Geoengineering Programme, both supported by the Oxford Martin School. He is also a Senior Fellow at The Breakthrough Institute, a non-partisan environmental NGO based in California's Bay Area. He previously held senior research positions in two US National Laboratories and has taught at leading US universities, including Cornell, Virginia Tech, and Columbia. Trained as a political anthropologist (PhD University College London 1980), he describes himself as an 'undisciplined' scholar, committed to changing the world through social science.
He has served on various US, UK, and international bodies addressing science, technology and the environment, including Britain's Royal Commission on Environmental Pollution, the Intergovernmental Panel on Climate Change and the Royal Society's Working Group on Climate Geoengineering. Until 2008, he also directed the national Science in Society Research Programme of the UK Economic and Social Research Council. He is the Founding and General Editor of the Science in Society book series published by Earthscan.
He has received numerous awards, including the 25th Homer N. Calver Award from the Environment Section of the American Public Health Association, the Pacific Northwest National Laboratory Director's Award for R&D Excellence and two Martin Marietta Energy Systems Awards for groundbreaking work in risk analysis and global climate change policy analysis respectively. From 2009 to 2014 he was Honorary Professor of Climate Change and Society at the University of Copenhagen. He was also included in the 2008 Smart List by Wired Magazine as 'one of the 15 people the next US President should listen to'.
GLOBAL SOCIETAL CHANGE AND THE ROLE OF GOVERNANCE – WEBINAR BY FRANK BIERMANN ON JULY 18
Apologies but due to some technical issues we were not able to record this webinar! Frank Biermann discussed the role of governance and institutions for fostering global societal change. He reviewed the role of multilateral governance and polycentric institutional architectures, and discussed also normative questions of global equity, accountability, and democracy. In the end of his talk, Frank briefly introduced the Earth System Governance research alliance and  outlined possible fields of interaction and collaboration with the KLASICA Alliance. Here is a reference link to one of his recent publications.
Frank Biermann is research professor of Global Sustainability Governance with the Copernicus Institute of Sustainable Development at Utrecht University, The Netherlands, and a senior visiting fellow with the Institute for Advanced Sustainability Studies at Potsdam, Germany. Biermann is also the founding chair of the Earth System Governance Project, a global transdisciplinary research network launched in 2009 under the auspices of the International Human Dimensions Programme on Global Environmental Change, and since 2015 a part of the international research alliance 'Future Earth'. Biermann's current research examines multilateral institutions, options for reform of the United Nations, global adaptation governance, climate engineering, Sustainable Development Goals, the political role of science, global justice, and conceptual innovations such as the notion of the Anthropocene. Biermann has authored, co-authored or edited 17 books, and published over 180 academic articles and book chapters. His most recent books are Governing through Goals: Sustainable Development Goals as Governance Innovation (co-edited, MIT Press, 2017) and Earth System Governance: World Politics in the Anthropocene (MIT Press, 2014).
A Regenerative Regional Co-Management Zone 4. KLASICA Webinar was held by David Maggs on June 20
With fracking looming off the coast of Gros Morne, UNESCO and CPAWS (Canadian Parks and Wilderness Society) have urged federal and provincial legislators to establish a buffer zone to protect the Park's coastal waters. However, both levels of government have been clear that no legislation is forthcoming. Communities inside the Park are divided—protect or develop? Public mistrust of science and marine management is high but a growing ecotourism industry is cultivating new value in natural assets. While so much of John Robinson's 'Regenerative Sustainability' focuses on urban, built environments, is the present context an opportunity to explore this framework at a rural, regional level?
To this, we propose a layered research design. We begin with a multi-year arts residency hoping to elicit and express 'identity/place' connections that underwrite coastal communities' relationship with the marine ecosystem. This moves in tandem with a value-mapping exercise profiling cultural ecosystem services of the marine region. We will work to integrate the data emerging from these exercises with a marine ecology perspective in search of a 'use profile' that represents social and ecological resiliency. Finally, we will explore a Payments for Ecosystem Services strategy that incentivizes activities from within this use profile. In this way, can we shift both the substance and sense of the buffer zone away from a buffer to human activities and towards a buffer of human activities?
David Maggs carries on an active career in both the arts and academia. As an artist he continues to perform as a pianist, has written several works for the stage, has led the development of interarts performing ensemble Dark by Five, is working on a feature length documentary film, and is increasingly involved in developing augmented reality and new media experiences. He is the artistic producer of Gros Morne Summer Music, a year-round interdisciplinary arts organization in Eastern Canada. In 2015 he launched Liminus, an interdisciplinary initiative dedicated to exploring applied sustainability in Gros Morne National Park. As an academic, David's focus is on forging a more robust engagement between the arts and sustainability. His doctoral thesis Artists of the Floating World: Art-sustainability relations in the late days of Modernity helped form the basis of Sustainability in the Imaginary World, a SSHRC Insight funded multidisciplinary research initiative. David is a SSHRC post-doctoral fellow at the Institute for Resources, Environment, and Sustainability, UBC, working with John Robinson.
The Challenge of Identifying and Evaluating Successful  Processes in Knowledge Transfer Projects 3. KLASICA Webinar was held by Gesche Krause on May 30
Various societal systems around the globe have endorsed a scientific-technocratic approach to decision-making. This is not a novel observation, however, within this approach, issues such as "knowledge transfer", "stakeholder engagement", "participation" rank high. Thus, improving exchange and communication at the nexus of the science/policy interface has seen considerable attention over the course of the last decade. The creation of multiple web-based platforms, such as the Earth System Knowledge Platform (ESKP) of the German Helmholtz Foundation, are a case in point. Even if beyond reproach in terms of political and somewhat equitable participation of society at large, these well intended initiatives may not lead necessary to well-informed and sustainable justified decision-making and change processes. Indeed, only a limited number of publications are available on the issue of what kind of "metrics of success" can be employed and how to chart the impact these efforts of stakeholder inclusion and forms of dialogue.
In the webinar a first evaluation effort on natural science projects, which were conducted under the umbrella of the ESKP will be discussed. Six projects were accompanied over the course of the entire project cycle, all of which had explicit knowledge transfer components and stakeholder orientation. An ex-ante and ex-post evaluation of these research projects were conducted as well as various interviews, to assess progress, identify new success criteria for research as well as to understand how and in which way natural science scientists approach and engage with stakeholders outside of their direct academic sphere.
First results of this yet ongoing assessment activity indicate that new types of output and corresponding success criteria classified to better describe and evaluate success must be developed on a case-specific basis. This pertains especially to the normative question of what is success and for whom. It can be concluded from these first lesson that navigating between wishful thinking, empirical evidence and practical relevance is the challenge every knowledge transfer effort faces.
Dr. Gesche Krause
is a coastal geographer and social scientist, who works at the Alfred Wegener Institute Helmholtz Center for Polar and Marine Research (AWI). She was trained at the Universities of Kiel and Greifswald (Germany) and completed her PhD in Philosophy at the Department of Systems Ecology, Stockholm University, Sweden, on Natural Resource Management.
Holding a European Scholarship, she worked in 1995 at the Hydraulic Research Ltd. Wallingford (U.K.) before working at the Coastal Resources Centre (CRC) at the University of Rhode Island to foster stakeholder engagements on coastal hazard mitigation efforts until 1997 and as consultant for BioConsult (Germany). Onwards, she led for 14 years the geographical social science research at the Leibniz Centre for Tropical Marine Research (Germany), where she was primarily involved in two long-term research projects: in North Brazil on mangrove management and in Indonesia focussing on the effects of ornamental trade dynamics issues on local livelihoods.
In 2011 she moved into the private sector and worked as an offshore wind farm project developer for the private business company PNE WIND Group in Cuxhaven. In 2013 she affiliated with the AWI and is currently responsible for the development and coordination of the Earth System Knowledge Platform (ESKP), which is a combined initiative of the 8 Earth and Environment Centres of the Helmholtz foundation. In this context, her current research focusses on the evaluation of science-stakeholder dialogue processes.
She founded and chairs the ICES expert working group on social and economic dimensions of aquaculture (WGSEDA) since 2011. In 2013 she has been acting as expert on behalf of the WBGU, the German Advisory Council on Global Change, developing a background expertise document on aquaculture of the flagship report on "World in Transition: Governing the Marine Heritage". Since 2014 she chairs a working group in the EU-COST Action Oceans Past Platform (OPP) on the historic dimension of marine resource use and aquaculture. In the newly established COST Action Ocean Governance for Sustainability (OceanGov) she is part of the working group on nutrition security and food systems. Currently, she is part of an international expert group for the topic Food from the Oceans, in support of the European Scientific Advice Mechanism (SAM) via SAPEA (Science Advice for Policy by European Academies).
Seeking Collective Behavioural Change In the Sundarbans: Which Collective? Whose Behaviour?
Webinar held by Sanjay Chaturvedi on April 07, 2017
The Sundarbans in the Bay of Bengal – largest continuous mangrove forest in the world – inhabited by millions and partitioned between India and Bangladesh is threatened by deeply entrenched, longstanding practices of un-sustainability and unfolding impacts of incremental climate change. Collective behaviour change is a matter of necessity if ecosystems and ecosystem services that sustain the lives and livelihoods of millions of poor in this area are to be secured. However, there are a number of different communities in play – each with its own logics, agendas and priorities. Who decides whose 'collective behaviour' should change when, where, how and why? Complex space-place realities of the Sundarbans, anchored in entangled logics, seem to rebel against reductionism, oversimplification, and determinism. I argue that complexity and uncertainty are no excuse to deny or delay proactively seeking collective behavioural change in and about the Sundarbans. This case study seems to suggest that in this complex 'Collective of collectives', a truly transformative behavioural change demands and deserves dialogic politics among diversely positioned and differently enabled stakeholders. This in turn demands trust despite asymmetries among various stakeholders and brutally frank acknowledgement by all that the concerns of un-sustainable presents are no less important than the concerns of sustainable futures. What are the prospects?
Sanjay is Professor of Political Science at Panjab University, India. He is co-author of Climate Terror: A Critical Geopolitics of Climate Change (Palgrave Macmillan, 2015), Climate Change and the Bay of Bengal: Emerging Geographies of Hope and Fear (ISEAS-Yusof Ishak Inst., Singapore, 2015), co-editor of Environmental Sustainability from Himalayas to the Oceans: Struggles&Innovations in China and India (Springer, 2017).
Change – Some Basic Preconditions/Webinar held by Heinz Gutscher on January 30, 2017
The webinar aimed at basic social psychological preconditions for behavior change and societal change.
Content: Why are people normally not enthusiastic about change; what are keys to individual change; the fundamental role of values and how knowledge about values can be used in the change process; how does individual change lead to societal change; what types of change; what are objects of change; what is the role of scientists within change processes; what practical tools of change are available?
Heinz Gutscher got his PhD from the University of Zurich (1975, summa cum laude). He was a full professor of Social Psychology, Department of Psychology, UZH (1990-2012). Educational sojourns led him to the University of Michigan, Ann Arbor and to the University of Essex, Colchester. His major field of interests cover processes of social influence; social trust, sustainability; energy, mobility, consumption, waste and new technologies. He currently is an international advisor of several research programs, member of the Scientific Committee of Future Earth and chair of ProClim, Forum for Climate and Global Change at the Swiss Academy of Science. He is Professor Emeritus of Social Psychology, University of Zurich (UZH), Switzerland.
Recording of webinar January 30, 2017: