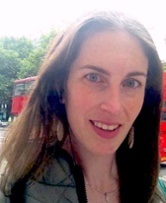 A given community may be considered as a system of systems (i.e., socio-economic networks and supporting physical infrastructure); if there is failure in one part, it is likely that the entire system will be disrupted. Planning and preparations for and response to natural, human-made and technological hazards often competes with other community priorities. Resilience planning challenges actors relevant to the decision-making process across knowledge systems relevant to the community which span the technical/scientific (e.g., transport networks, utilities), faith-based, NGO, local government, and media, among other sectors. The National Institute of Standards and Technology (NIST) has developed a six-step process that provides a practical and flexible approach to help community actors to jointly set priorities and allocate resources to manage risks facing the community. This process helps communities think through and plan for their social and economic needs, their hazard risks, and recovery of the built environment by encouraging co-production of knowledge and solutions throughout the resilience planning.
This presentation overviews that 6-step process and illustrates the first three steps using a case study example in Colorado, USA. The NIST "Economic Decision Guide for Infrastructure Systems" (EDG) is also introduced, as its seven-step process helps the collaborative resilience planning team in a community decide among possible resilience planning alternatives, including market and non-market values. It also introduces the importance of including the co-benefits that accrue to the community as a product of planning for resilience, even when a disaster has not yet occurred.
Join us for a webinar on Oct 10, 2017 at 3:00 PM CEST.
Register now here https://attendee.gotowebinar.com/register/2446301606154826753
Dr. Jennifer F. Helgeson is an economist in the Applied Economics Office of the Engineering Laboratory (EL) at the National Institute of Standards and Technology (NIST). She currently leads the office's work on the "Economics of Community Resilience Planning."
In the past, Jennifer was a researcher at the Centre for International Climate and Environmental Research, Norway and the Organization for Economic Co-operation and Development, France. She took a full-time position in the AEO starting in Fall 2007.
Following the completion of her B.A. Degree in Economics at Brandeis University in 2005, Jennifer spent a year researching Environmental Economics issues on a Fulbright Grant to Norway. She earned her M.S. Degree in Environmental Change and Management with a focus on Environmental Economics at the University of Oxford, UK in 2007.  Jennifer studied for her PhD in Environmental & Developmental Economics at the London School of Economics (LSE) under a Grantham Institute for Climate Change Research scholarship and was also supported by NSF funding.
Jennifer is primarily interested in economic analyses that consider behavioral aspects and approaches to dealing with environmental issues.  She spends the majority of her time working on the AEO's Community Resilience project, looking at resilience to hazards in the built environment, with consideration for cost-effectiveness of community- scale mitigation and adaptation efforts.